The innovation for indoor applications: Design appearance coupled with quick and easy covering.
Isolpak PVC Design is the latest innovation of a special rigid PVC jacketing film for insulated piping. This plastic sheet ensures a unique installation and enables a perfect look. Easy and fast application due to the curl effect guarantee a dry and clean fitting.
Play Video
Product introduction
Play Video
Mounting options
Play Video
Rendering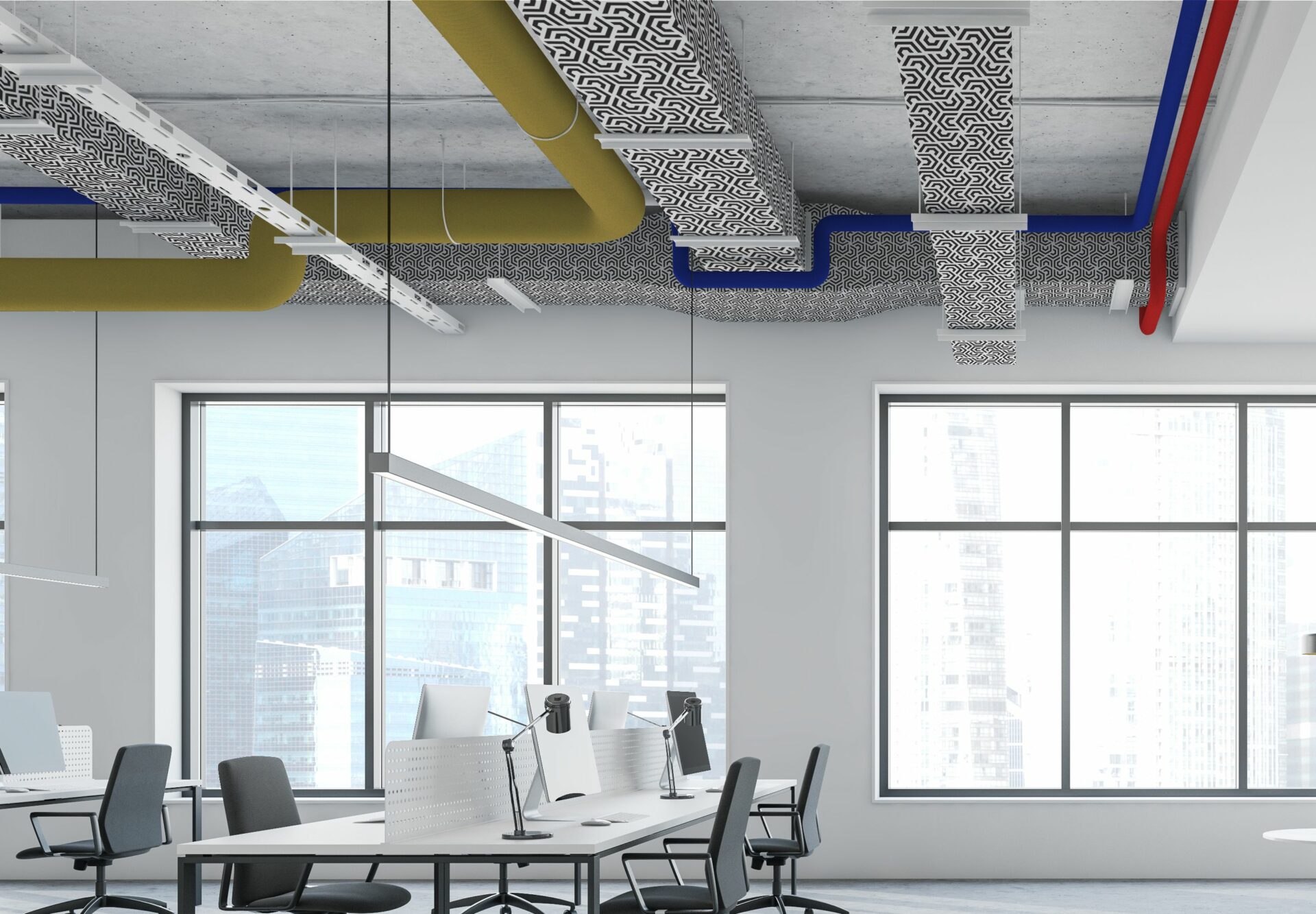 Isolpak PVC DESIGN benefits
Easy and fast installation + customizable elegant jacketing = ISOLPAK PVC Design jacketing system!
Isolpak PVC Design combines the chemical characteristics of Isolpak PVC with physical top performance as high tear resistance, elasticity and shock resistance.
Self-extinguishing

High resistance to acids, alkalis, salts, oil, petrol, alipathic hydrocarbons and corrosive atmospheres

Impermeable to water vapour

High resistance to corrosion

High longitudinal and lateral tear resistance,
high elasticity and shock resistance

light: 1 m² of material with thickness 0,250mm weighs 400g = easy transportation and handling

good antistatic characteristics

stable to temperature changes from -20°C up to +65°C
Technical Data Isolpak PVC DESIGN
Property

Norm

unit

Value

Thickness

my

250

Roll foil width

m

0,6m, 1 m, 1,20 m

Impact strenght

DIN EN ISO 8256

kJ/m²

≥400

Tensile strength

DIN EN ISO 527

N/mm²

>35

Elongation at break

%

150

Elasticity modulus

DIN EN ISO 527

N/mm²

Ca. 1800

Linear heat expansion coefficient

Leitz Dilatometro

0,9 x 10 ᶺ (-4) 1/K

Emissivity

ISO 10292-A

%

97

Temperature resistance

°C

-20 to +60

Moisture resistance factor µ

Ca. 60000
Are you interested to know more about our product?
Feel free to contact us!